Technical Service
With a customer-centric approach, the specialized technical staff and the wide network of Partners of Theocharakis SA provides quality technical services worthy of the high standard Deutz-Fahr and Same.
All costumers are unique
Customer satisfaction is the first and pricnipal priority of our staff and partner network: understanding the needs, offering help and advice for product selection and personalized guidance to the most appropriate solution for each case - always with the goal of improving the market experience of Deutz-Fahr and Same products.
Technical Assistance - a high quality service
The technical service department is consisted by highly qualified staff: comprehensive, accurate and in-depth technical knowledge is the foundation of the specialized training program for all technical support staff.
Mobile service unit is available for support in areas not covered by our Partner network.
Genuine Spare parts
Behind each component there is a complex process of its development and construction that is governed by extremely high quality standards. The most advanced solutions are used, so that we can guarantee our customers safe and superior quality products.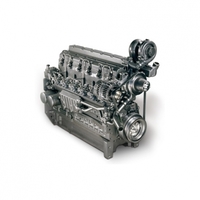 Powerful, reliable and efficient engines, in collaboration with the world's leading engine manufacturer Deutz AG.
Covering a power range of 30-395 hp, these engines are efficient but economical, with "clean technology" and environmentally friendly. They have undergone strict quality controls and all the genuine components complies with European safety standards.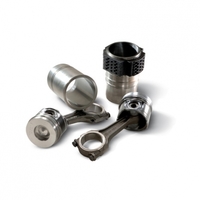 Genuine SDF pistons that ensure optimal engine operation and performance. Genuine SDF pistons ensure ideal compression and significantly reduce the particles produced in the combustion chamber.
Advanced new technologies have been developed, especially for the manufacture of pistons that meet the strict quality standards to ensure that each Deutz-Fahr and Same tractor operates and delivers its maximum efficiency.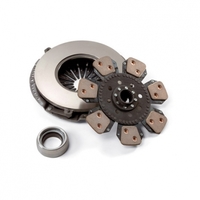 All genuine SDF clutches are built for maximum efficiency and durability, consistent with Same Deutz-Fahr's goal of offering high quality spare parts.
Clutches are essential to the efficiency and operation of a Same Deutz-Fahr tractor. Genuine SDF clutches, products of advanced research and development under strict quality control, are built to make your work easier and more productive.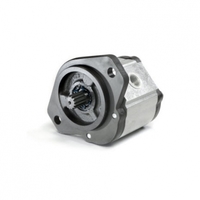 Hydraulics and electronics have become decisive factors in tractor selection. Same Deutz-Fahr is always in touch with market trends and responds directly to the needs of its customers.
All SDF tractors adopt hydraulic and electronic systems designed to support your most efficient work, thanks to their optimization in the areas of control, flexibility, safety and comfort.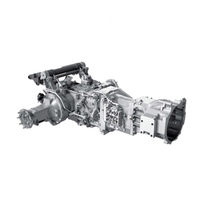 Maximize productivity, minimize consumption and a more comfortable work experience: the three key features of any genuine SDF gearbox.
You can rely on genuine SDF gearboxes specially designed to withstand both day-to-day work and heavy loads without sacrificing efficiency.
Products of advanced research and strict control, SDF gearboxes ensure easy and accurate gear changes and reversal of direction, even under load.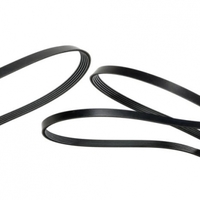 Genuine SDF timing belts have evolved to maintain the high quality level and technical excellence of Deutz-Fahr and Same tractors.
Engines equipped with genuine SDF timing belts will continue to operate sustainably, economically and efficiently, maximizing the life of the belt itself. Every step in the design of genuine SDF timing belts aims to offer handheld, quiet and anti-skid operation, with high power transmission capability.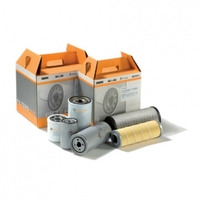 Genuine SDF filters are designed for maximum particle retention efficiency and protection from harmful contaminants on the mechanical parts of Deutz-Fahr and Same tractors.
By eliminating contaminants, genuine SDF air and fuel filters can play a vital role in maximizing engine efficiency, by reducing fuel consumption and improving in-cabin life quality. Genuine SDF filters have passed strict quality control and operation tests and are certified to European safety standards.
Genuine SDF filters help your tractor work with the same efficiency and reliability as the day you purchased it.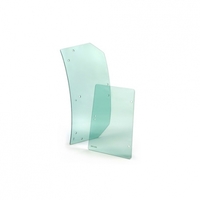 The genuine SDF windshields and cabin windows are made for maximum efficiency and significantly influence the design of the tractor, in the areas of mechanical durability, safety and thermal & acoustic comfort of the cabin.
Genuine SDF windshields and windows are internationally certified to provide the best possible product. The fixed and opening side windows, the rear windows and the sunroofs are all made of reinforced glass for maximum durability and increased safety in case of breakage.
Genuine accessories with additional safety and comfort features can be integrated.
Lubricants
Genuine SDF Lubricants - Reliability and Performance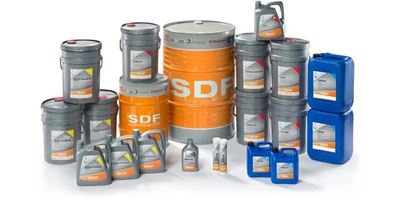 The series of genuine SDF lubricants protects the parts of Deutz-Fahr and Same tractors and helps them keep operating efficiently.
Genuine SDF lubricants improve tractor reliability, even in heavy-duty working conditions and during peak season. Customers can maximize productivity by full employement of their available time and reducing operating costs.
The range of genuine SDF lubricants includes a variety of different products such as: engine oil, transmission oil, hydraulic fluids, brake fluids, greases and coolants - both concentrated and ready-to-use.
Warranty
All Deutz-Fahr and Same tractors are covered by a factory warranty of one (1) year, provided they are maintained with genuine SDF consumables and spare parts.
All genuine SDF spare parts are available with a six (6) month warranty.